Written by Paul D. Batteiger
Tuesday, 18 October 2016 21:22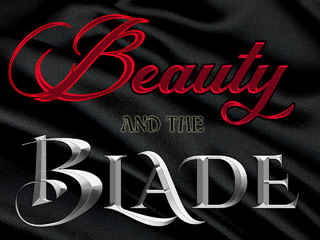 Campaign is at 86%.  Just $475 more to go and I will fight for every dollar.  There are just 5 more days to make it and I believe I can do it, but only if you help!  Come and join!



Written by Paul D. Batteiger
Thursday, 13 October 2016 22:25
Had to extend the deadline, because I am still $700 short of my goal.  I live on this, I can't just shrug that off.  So the campaign has been extended another 10 days.  Please go on over and help out.



Written by Paul D. Batteiger
Thursday, 06 October 2016 21:52


The campaign for Beauty and the Blade is at 71% with just 6 days remaining.  Close, but I think I can make it, or rather we, since it depends on you.  Come and give something if you can, there are still lots of cool perks to get!

THE LINK IS HERE



Written by Paul D. Batteiger
Tuesday, 04 October 2016 21:14
Holding at 60% with just 7 days left!  One good day could put this in the black, and I need it to happen!  If you have already donated then you are awesome and I love you.  If you can't, then spread the signal!  If you have not yet, then this is a great time!



Written by Paul D. Batteiger
Thursday, 29 September 2016 21:59



Here is a pic of the protoype Mad Science Pendant.  I hand-made it from an authentic vacuum tube and various jewelry supplies.  I'm looking for some other things to add, like some gears and other stuff, but I like the basic design.  Each one will be different, and unique.

Campaign is at 52% and there are 13 days to go.  That's still a ways, so I can't afford to slack off.  Come on over and get something cool!


Written by Paul D. Batteiger
Tuesday, 27 September 2016 21:01
In command of the armies of the Tyrant as they descend upon Achillea is the being called Minauros. Not a man, not even human, he is a beast created by the Tyrant's twisted science. More than seven feet tall, incredibly strong, horn-crowned, and all but indestructible, Minauros is a creature out of nightmare.

But beneath his cruelty and violence, something torments him. Why does he cry out in his sleep? What are the memories he cannot quite conjure, and yet cannot put aside? His task is to put down all resistance, to grind the country under his heel until all bow before his master, the Tyrant himself. Yet part of him resists, and so the fate of all may hinge upon the question of whether the beast is, in truth, human.
Campaign is at 50%, but there is still a ways to go.  Come help me make goal!

<< Start < Prev 1 2 3 4 5

6

7 8 9 10 Next > End >>


Page 6 of 83