Written by Paul D. Batteiger
Tuesday, 29 November 2016 22:41
And we're off and running!  First two chapters are live and everybody's account should be on.  If you have any troubles reading please email me and let me know and I will sort it out.  The site's code is ageing and it can be a bit squirrelly.  Meanwhile you can keep up on the FREE page until chapter 12!

Written by Paul D. Batteiger
Thursday, 17 November 2016 22:20
And that's the last bonus scene!  The Dragon Throne is well and truly done.  I am hoping to get the ebook out in the next week or so.  No posting next week, but Beauty and the Blade will start on November 28th!  Be there!



Written by Paul D. Batteiger
Sunday, 06 November 2016 22:06
That's the last chapter of The Dragon Throne!  I had a lot of fun with this book.  It's always interesting to see how things turn out.  When you start, you have an idea in your head of how it will be, and it is always an experience to see how close you come.  This one came pretty close to what i wanted, and I am pleased with it.

No posts the rest of this week.  Next week: the bonus scenes, so stay tuned!

Written by Paul D. Batteiger
Thursday, 20 October 2016 22:33
The campaign is fully funded!  Thanks so much to everyone who contributed, and special thanks to a few VERY generous people who know exactly who they are.  Without you this would have been a LOT harder.

Remember there are still 3 days left, so if you still want to contribute, every little bit helps.  Grab yourself a perk, if you want one.

Thank You!



Written by Paul D. Batteiger
Tuesday, 18 October 2016 21:22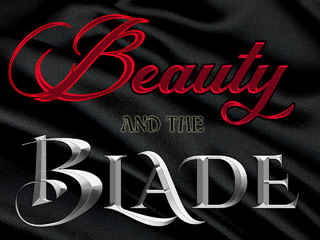 Campaign is at 86%.  Just $475 more to go and I will fight for every dollar.  There are just 5 more days to make it and I believe I can do it, but only if you help!  Come and join!



Written by Paul D. Batteiger
Thursday, 13 October 2016 22:25
Had to extend the deadline, because I am still $700 short of my goal.  I live on this, I can't just shrug that off.  So the campaign has been extended another 10 days.  Please go on over and help out.



Written by Paul D. Batteiger
Thursday, 06 October 2016 21:52


The campaign for Beauty and the Blade is at 71% with just 6 days remaining.  Close, but I think I can make it, or rather we, since it depends on you.  Come and give something if you can, there are still lots of cool perks to get!

THE LINK IS HERE



<< Start < Prev 1 2 3 4 5

6

7 8 9 10 Next > End >>


Page 6 of 84