Written by Paul D. Batteiger
Tuesday, 18 October 2016 21:22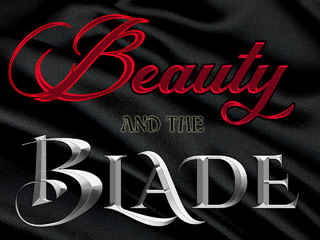 Campaign is at 86%.  Just $475 more to go and I will fight for every dollar.  There are just 5 more days to make it and I believe I can do it, but only if you help!  Come and join!



Written by Paul D. Batteiger
Thursday, 13 October 2016 22:25
Had to extend the deadline, because I am still $700 short of my goal.  I live on this, I can't just shrug that off.  So the campaign has been extended another 10 days.  Please go on over and help out.



Written by Paul D. Batteiger
Thursday, 06 October 2016 21:52


The campaign for Beauty and the Blade is at 71% with just 6 days remaining.  Close, but I think I can make it, or rather we, since it depends on you.  Come and give something if you can, there are still lots of cool perks to get!

THE LINK IS HERE